Lost Ark: The complete guide to farm pirate coins
Lsot Akr
Date: Feb/18/22 15:27:29
Views: 117
Pirate Coins are an integral part of the popular MMO game Lost Ark, so we have prepared a guide showing you how to farm and collect them quickly.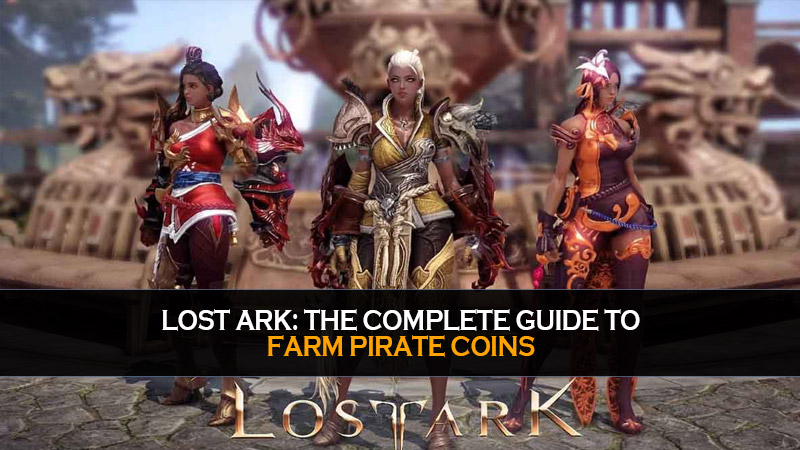 Lost Ark: How to farm pirate coins?
Luckily, farming pirate coins in the game are pretty straightforward, but we'll explain everything in detail below if you need tips and tricks. Here are the best ways to get pirate coins in Lost Ark:
Participate in Nautical Events: Nautical events are often organized and viewed from the stopwatch panel while at sea. They are usually categorized as Journey and give Pirate Coins upon completion.
Fight the Ghost Ships: There is a category in Naval Events known as "Ghost Ships". Players will receive pirate coins and other goodies for destroying these ships.
Complete Oona Missions: By completing Oona missions daily or even weekly, you can earn many Pirate Coins.
Completing Procyon's Compass Island: If you complete the Procyon's Compass limited period events, you'll earn Pirate Coins.
Catch a Fish: You might stumble upon a bag of pirate coins while fishing, but you really should be lucky.
Lost Ark: What can I spend pirate coins on?
It's good to keep all your money, but what's the point of having it if you can't use it? You can exchange pirate coins for various goods from any merchant ship you find. These ships are highlighted with a blue trade line.
Lost Ark has been a massive success since its release, becoming the second most played game in Steam history.
That's all! Thus, you have learned how to find pirate coins in Lost Ark.
Related: The complete guide to Dreamwalker Flower Farm Route in Lost Ark!